At HEPCO Group, we have defined the type of person that we consider our "ideal employee," and we are working toward developing our personnel so that they are able to attain that ideal.
Through our Young Employee Development Program, we seek to have our younger employees acquired the basic attitude, knowledge and skills essential during the initial five years of their career as a HEPCO Group employee. To that end, we energetically support our younger employees through a system in which they formulate their own training and education plans and seek to implement them with the aim of developing basic work skills, ability to think, as well as the ability to dialogue with others and communicate.
[Young Employee Development Program]
HEPCO Group's training system is shown below.
Scenes from New Employee Training
Standard Training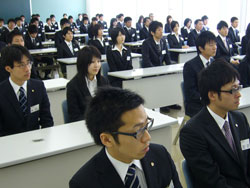 New employees intently listening to a lecture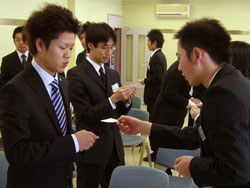 Training in proper business manners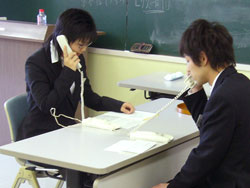 Training exercise in telephone communication skills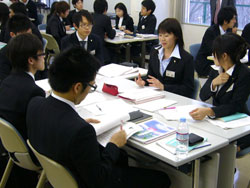 Group discussion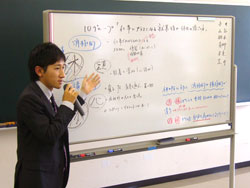 Presenting the outcome of a group discussion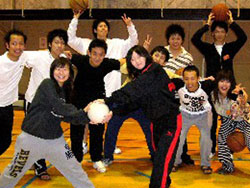 Trainees having fun after a session
Division-Specific Training(HEPCO Network)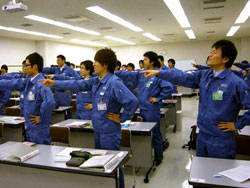 First step in safery work "Pointing and calling out"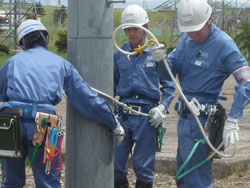 Learning to use a safety rope to climb a pole (power distribution)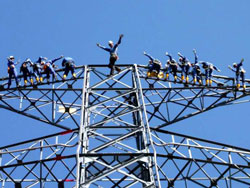 All trainees successfully climbed the pylon in training (power transmission)
Division-Specific Training Activities
Training is provided to younger employees based upon the personnel development training plans and other programs set by each division so that the employees are able to acquire specialized knowledge and skills in a systematic manner. In addition, training is also provided in safety and the necessary qualifications for specific operations.
HEPCO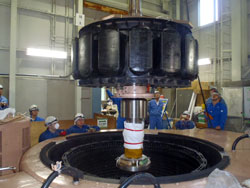 Training in disassembling and assembling a water turbine generator (hydroelectric power)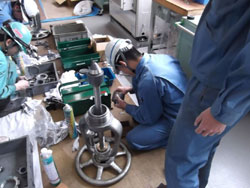 Training in basic thermal power technology (thermal power)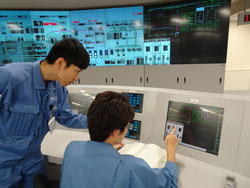 Operators simulator training (nuclear power)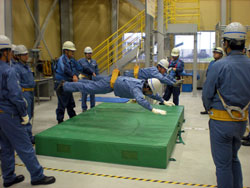 Hazard risk training (thermal power)
HEPCO Network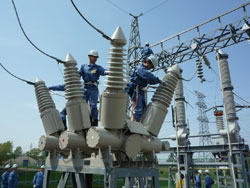 New employee training workshop (power transformation)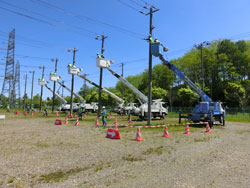 New employee training workshop (power distribution)