Under the auspices of the Corporate-Ethics Committee chaired by the President, the General Affairs Department's Compliance Office and Power Network Company's General Affairs Department promote compliance.Among other efforts, the Secretariat provides compliance education and training, coordinates with compliance managers*, supports compliance initiatives within the company and at group companies.
The Corporate-Ethics Committee was established to promote initiatives for achieving thorough compliance (with laws, regulations, company rules, and corporate ethics), properly responding to and preventing the recurrence of compliance violation cases, and effectively facilitating compliance related initiatives throughout the HEPCO Group. The Corporate-Ethics Committee holds regular meetings each quarter.
[Compliance Promotion Framework]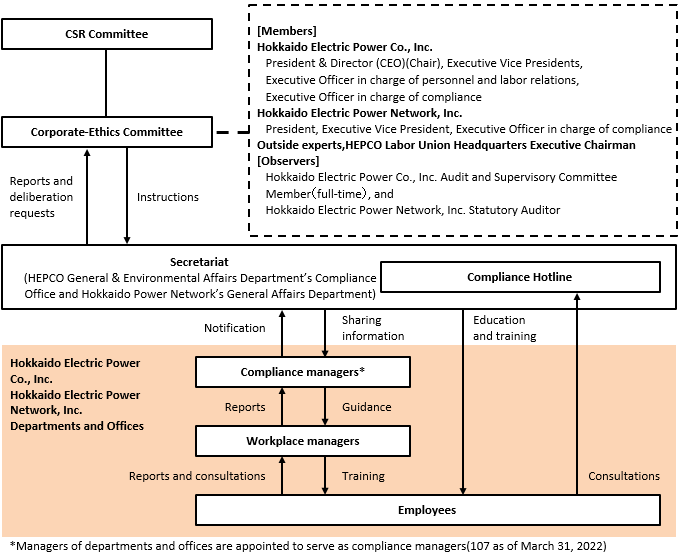 Click to enlarge image
* Managers of departments and offices are appointed to serve as compliance managers.